---

" We take our customers experience very seriously."
---
Auto Repair Slidell, La - Engine & Transmission Repair Shop
---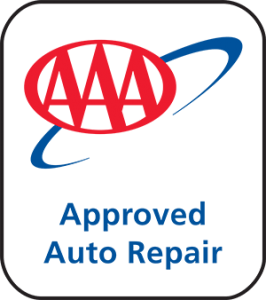 Pro Auto Repair the AAA Approved Mechanic Shop of Slidell, La. - your  go- to Engine Repair and Transmission Repair Shop.  Hi, my name is Shawn Berger, we are a Local Owned, Family Owned Complete Auto, Car, and Truck Repair Shop and Auto Service Center.
We are truly your one stop Local Mechanic Shop Providing our customers with "Same Day Service" on Car and Truck Repairs--"Nationwide Warranty" on ALL Auto and Truck Repairs and a Shuttle Ride to and from our Local Auto Repair Shop and Service Center.
From Auto, Car, and Truck Check Engine Lights and ABS Lights, All Engine Repairs, Transmission Repairs, Sales and Installation new & used, to suspension repairs, and much more,  we are the Mechanic Shop close to you in Slidell.
We have been serving customers with transmissions and engines in New Orleans, Metairie, Kenner, Mandeville , and Slidell for over 30 years and super proud of it.  Come check us out.
Great Customer Service from dropping your vehicle off for repairs to picking it up, we promise perfection, Just read our Google Reviews that we are very proud of.
---
---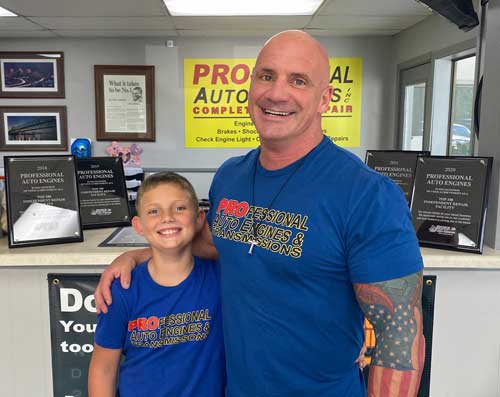 ---
---


Engine Repair or Engine Replacements New & Used
For Auto Engine Repair or Re-Manufactured Engines, better than Rebuilt Engines, or Used Engine Replacements look no further, we are the car engine repair shop to choose. Depending on your situation I will work closely with you to make the best decision of whether to try to repair your engine or replace it. I will give you options like a Re Manufactured Auto Engine installation that comes with a 3 year 100,000 mile Nationwide Parts and Labor Warranty, NO Gimmicks!
Or, we offer Quality Low Mileage Used Engines with a Nationwide Warranty these can be a very affordable option if it fits your situation. Either way, that is why I'm here, to give you the best engine repair options available. 
Remember, we are the Car Engine Specialists, We Do Engines! We can Tow You from Anywhere.
---
Rebuilt Transmissions, Repairs, or Replacements New & Used
When it comes to your Cars Transmission Repair or  Re manufactured Transmissions, way better than rebuilt transmissions, or Used Transmission Replacement it must be hard to decide what to do. I am here to offer and discuss with you the best options that fit your Transmission Repair needs. These options can be a Transmission Repair or New re manufactured transmissions, better than rebuilt transmissions, that come with a 3 year 100,000 mile Nationwide Parts and Labor Warranty, No Gimmicks.
We also offer Used Transmissions, these are quality tested low mileage used transmission installations with a Nationwide Warranty
We are your Transmission Diagnostic, Repair, and Replacement Specialists. We can Tow You from Anywhere.
---
Our Complete Auto Repair Shop
Pro-Auto Repair Slidell is a locally and family owned and operated AAA Certified Complete Auto Repair and Service Center located in Slidell, LA. We are your One Stop Mechanic Shop. We pride ourselves with providing you with quality auto repairs and parts and a nationwide parts and labor warranty, our mission is "All Cars Fixed Right The First Time". Besides being a certified complete auto repair shop in Slidell, we also perform complete auto engine repair and transmission repair, replacements, sales, installation, and service for your car or truck with super fast turn around time.
---
Computer and Electrical Diagnostics & Repairs
This is actually my personal specialty and have specialized in car electrical and diagnostics of car computer systems and repairs for about 20 years.
We have state of the art Diagnostic Systems to accurately diagnose your cars Check Engine Light, ABS Light, Traction Control Light or Whatever it may be Related to Electrical Repairs on your Car or Truck.
---
Auto A/C Repair & Heating
For Automotive Air Conditioning Repairs near you, Pro-Auto A/C Repair is the shop to choose. We are a fully certified and AAA Certified Auto Air Conditioning Repair Center located in Slidell, La. We perform a complete AC system diagnostic to ensure we give you an accurate answer of exactly what needs to be done to fix your Cars Air Condition / A/C or Heating System. After we test the system we can tell you exactly how much it will cost, and how fast we can get you back to blowing Ice Cold Air or Hot Air whatever the case may be.
---
Brakes, Steering, and Suspension Repair
Its pretty routine with stop and go traffic, rough roads, or just mileage on a vehicle that your car will end up in need of routine Brake, Shock and or Strut Repair or Replacement, Ball joint and Control Arm Repairs, or maybe Tie Rod Ends, Rack and Pinion or Power Steering Pump, We Do it All.
---
Engine Cooling System Diagnosis & Repair
After 25 Years in this business I have found the Car Engines Cooling System (overheating problems) diagnosed Improperly and repairs are being done costing a customer money and NOT fixing the customers problem.
At Professional Auto Engines and Car Repair Slidell, me and my team of auto repair specialists are experienced in your cars cooling systems and how they work, that way we can pinpoint the exact problem and fix it right the first time.
---
Timing Chain or Belt Replacement
When in need of an auto Engine Timing Belt or Chain Replacement Service or Repair it is very important to let a skilled and Certified Auto Repair Technician / Mechanic like the ones on my team here at Pro Auto Repair Slidell perform these repairs to your car or truck, or severe engine damage could occur if not repaired correctly.
---