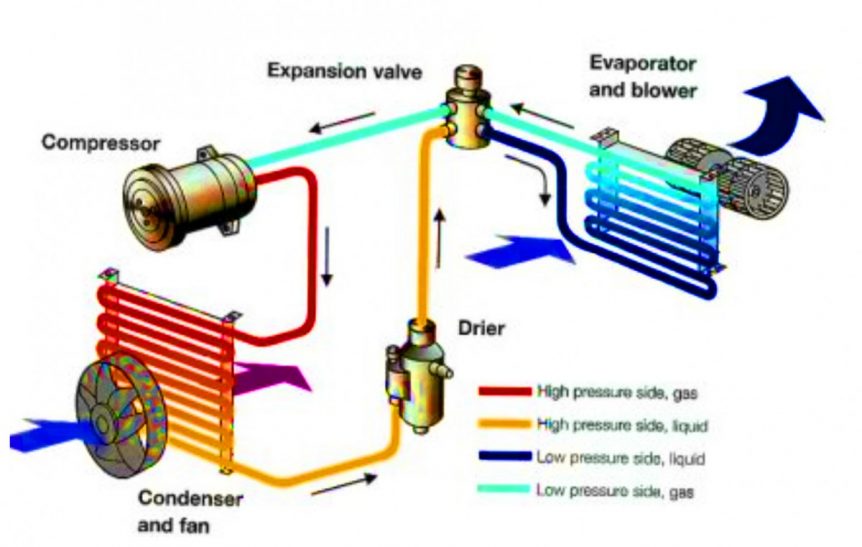 Auto Air Condition Repair, A/C Services, AC Compressor Replacements, Freon Re Charge.
At Pro-Auto Repair we are your local Auto Air Conditioning Repair and A/C Service Mechanic Shop in Slidell, La. Hi, I'm Shawn and I would like to explain what we do for car AC Recharging and AC Leak Detection and Repair.
When you bring your car in for an AC Service we will pressurize the system and add dye. After that we will go over the AC System with an ultra violet light and special glasses that cause any signs of a Freon leak to glow a bright green color. If a Freon leak is not detected at that time we can do an Air Conditioning Freon Re Charge. We will vacuum the system down and Refill the AC System with Freon, Oil, and Dye. That process in all usually takes about an hour.
Now, if we do find a leak in the system we will put a detailed estimate together and discuss the best repair option for your situation. Most common jobs for us are: are the AC Compressor Replacement, AC Condenser Replacement, Blower Motor Replacement, and Evaporator Core Replacements. But, often your cars ac system could just have a leaking hose, O-ring, seal, or service valves. These are of course faster, cheaper, and easier ac repairs in most cases.
There can also be air condition electrical failures. Electrical AC failures can be diagnosed by our certified auto air conditioning repair experts. We will determine the cause of a no power to the compressor fault in no time and put a detailed repair estimate together and again discuss the best course of repairing your cars ac system.
So again my name is Shawn, I would be happy to help you get your car's ac system blowing ice cold again. Please feel free to call me at 985-445-1200 www.professionalautoengines.com