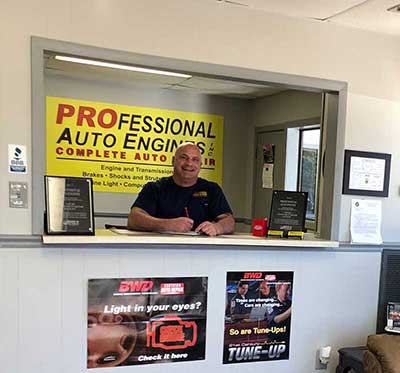 Welcome to Pro-Auto Car Repair, Engine Repair and Transmission Shop in Slidell. My name is Shawn Berger and I'm the guy you will be dealing with for your car repair needs. I work hard to provide you with a great auto repair experience every visit.
I know that having your vehicle repaired can be stressful and the thought of mechanic shops can make some people cringe. Well that is where I try to make your experience a little better and change that auto repair shop stereotype.
When you visit us here at Pro Auto Repair in Slidell I will help you through the process of actually diagnosing the problem you are having with your car. Then discussing with you the problem and what needs to be done to fix it. In most auto repair scenarios there can be options in which I would also discuss with you.
Different car repair options come with different costs to maybe help the repairs fit your budget. For instance, depending on the mileage on you car
or truck and the year model we will help you decide whether a new engine or a quality low mileage used engine would be the best choice. The same goes for car transmissions new and used are available as well and come with a nationwide warranty.
So, from engine repairs, transmission repairs, air condition repairs, diagnostics, Suspension and electrical automotive work, we are your one stop auto mechanic shop to visit in Slidell, La. 70458
Thanks, Shawn Berger, I look forward to helping you.