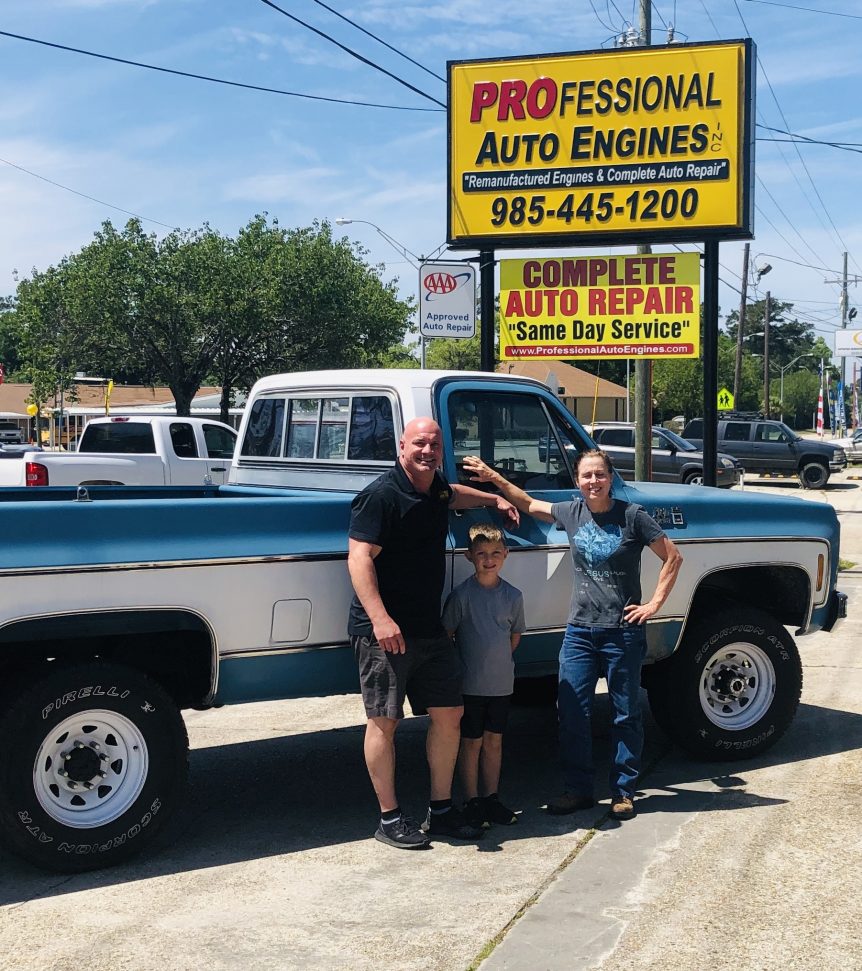 When looking Auto Repair, Engine Repair, Transmission Repair in Slidell New Orleans Covington or Mandeville let me give you some reasons to choose Pro-Auto Car Repair Slidell, La. Hi my name is Shawn Berger and welcome to my Blog.
Here at Pro-Auto Engine Repair Slidell I am passionate about customer service, fixing cars right the first time, and building relationships with my customers. We are a AAA Certified Auto Repair Center as well as ASE Certified. All of my technicians are master mechanics and care about the job they do. Those factors alone make a huge difference in this business. It's all about caring about what you do and who you are doing it for.
We offer a full range of complete automotive repair that I will describe in sections. First Complete Auto Repair, we offer Auto AC Repair and Services, We Diagnose and Repair ABS and Check Engine Lights, Electrical Diagnostic and Repairs, Suspension and Steering, Engine Miss fires, Oil Leak Detection and Repairs and Much More.
As for Car Engines we offer Rebuilt Engines, Re manufactured Engines, and Low Mileage Used Engines, All of which come with a Nationwide Parts and Labor Warranty. Keep in mind if you need Engine Repair or a New Engine in New Orleans, Slidell, Covington, Mandeville, and surrounding areas we also offer towing service. Most of our Replacement Engine jobs are done in 3 days or less.
Now, on to Transmissions we install and sell what fits your budget. Rebuilt Transmissions, Re Manufactured Transmissions, and Low Mileage Used Transmissions, All of these Transmission Replacement options come with a Nationwide Parts and Labor Warranty and Take about 1-2 Days and your back on the car is back on the road.
We are your Premier Slidell Transmission and Engine Shop, and Slidell Auto Mechanic Shop to visit. If you are in New Orleans, Kenner, Metairie, Mandeville, or Covington we have super fast towing service to get you here and repaired quickly.
Thank You for reading, Shawn Berger Pro-Auto Repair, Engine Repair and Transmission Shop Slidell, La. 985-445-1200
1684 Old Spanish Trail Slidell La. 70458
www.professionalautoengines.com