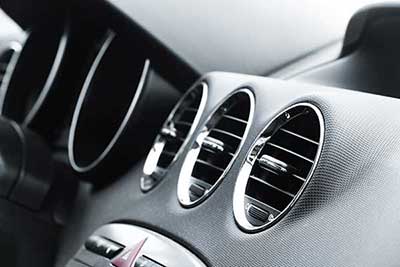 Automotive A/C or Air Conditioning Re Charging or Repairs
Welcome to Pro-Auto A/C / Air Conditioning Repair Slidell, La. Blog. Hi, I'm Shawn Berger and to day I would like to explain what should be done when your cars A/C System is blowing hot air and what should be done when its not blowing air at all.
If your cars A/C is blowing hot air when you turn it on there could be several things wrong. 1. The A/C Electrical System could be malfunctioning. 2. The A/C Compressor could be failing. 3. The A/C Freon Gas Re Charge might be needed. Now, if a Freon Re Charge is needed there is a leak some where in the cars A/C system and should be detected repaired and Re Charged after correct repairs.
What we do here at Pro-Auto Repair Slidell is an A/C System Diagnostic / Diagnosis. From the diagnostic we can determine whether your Cars Air Conditioning problem is Electrical ( Blower Motor–Resistor–Control Panel–Relays–Condenser Fan Motor), Mechanical (A/C Compressor–Dryer–Orifice or Expansion Valve replacement), or Just Leaking Freon Gas and needs to be Re Filled with Freon Gas or Re-Sealed. An accurate diagnostic like the one our Certified Mechanics do can save a lot of money for you rather that just changing parts.
If you do not have Air Blowing out of you A/C Vents then there is an Electrical Problem in the Blower Motor Circuit or Blower Motor Replacement is Necessary. There are several components in the Electrical Circuit that could have failed. So, again I would recommend letting a Trained Mechanic Shop like us perform a diagnostic and A/C Repair.
Just so you know Pro-Auto Car Repair, Engine and Transmission Shop Slidell is you One Stop Mechanic Shop in Slidell, La. We do All Auto A/C Repair and Services such as Freon Re Charge, Leak Detection and Repairs, Car A/C Electrical Repairs, Compressor Replacement, Condenser Replacement, Cooling Fan Replacement, and Blower Motor and Resistor replacements.
We Get your Car A/C Fixed Fast and We Get it Dine Right the First Time!
Thanks for reading and I look forward to helping you soon, Shawn Berger