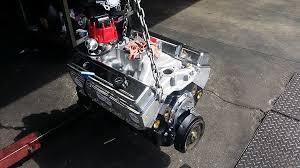 Car Engine Repair or Engine Replacement? Slidell, La. 70458
Pro-Auto Repair Slidell is the auto engine shop near you, We are your engine repair and replacement specialists.
Hi, my name is Shawn Berger and today we are going to talk about the option to repair you cars engine or replace it. In many cases auto engine manufacturers such as Ford, Chevy, and Dodge have some inherent flaws that were made during the design and manufacturing of their engines.
Manufacturing flaws cause engine repair attempts to end up a waste of time and money for you by ending up with a car engine that has failed again or worse has caused catastrophic engine damage to itself. For those reasons it is very important to consult an expert engine repair and replacement shop like ours here at pro engine sales in Slidell, La. Just so you know that our New Jasper Engines are completely updated to supersede the factory engine. Case in point, Jasper Engines and Transmissions have come up with solutions for the design flaws in manufacturers factory engine assemblies. So this means we
We can help you with the option of repairing versus replacing your cars engine. We take into account the age and mileage, the condition of the engine. Then, we also help you decide whether a new engine or a used engine would be a better fit for you budget and your needs for the vehicle.
So please choose you engine shop wisely, experience and expert engine repair training combined with good decision making can make your choice the right one. Call or come see use at Pro-Auto Car Repair, Engine Repair and Transmission Shop in Slidell. Thanks, Shawn Berger.