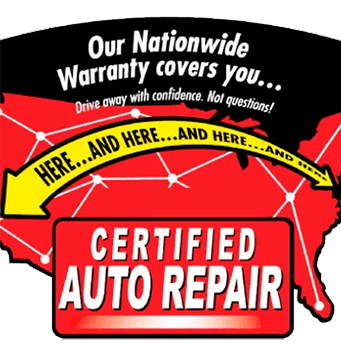 Car Repair Near Me?, Check Us Out.
Hi I'm Shawn Berger and welcome to my Car Repair Blog. In this post I will talk a little about how we operate and the true benefits of when your searching auto repair near me to choose me, us and Pro-Auto Car Repair. But, seriously yes we are a AAA, ASE, Certified, Locally Owned and Operated Auto Repair Shop in Slidell, La.
We offer same day service, local shuttle service, towing, after hours drop off, nationwide parts and labor warranty and much more. Our facility is neat and clean with refreshments for our customers and a nice waiting area with WiFi, charging station, and T.V.
I care about my customers and make sure to work with every single one on a personal level, actually most of us are on a first name basis. It's the small things that mean the most, but the fact that I truly do care about you, your vehicle, and your experience here with us makes us the local repair center to choose.

Thank you for taking the time to read my post. Shawn Berger Pro-Auto Car Repair, Engine Repair and Transmission Shop Slidell, La.
So when it comes to your auto repair experience you can be assured that I will provide you with the very best customer service and repair anywhere. from Car Diagnostics and Auto Repairs, Electrical, Computer, Check Engine Lights, Brakes, Shocks and Struts, Tune-Ups, Car AC Repairs, Engines and Transmissions we are the shop to choose.
I hope you make the decision to give us a try for all of your local car repair needs, Below is a more detailed list of our Car Repairs and Services:
Car Cooling System Diagnosis and Repairs
Car Heater System Diagnosis Repairs
Car Battery Testing and Replacement
Car and Truck Brake Jobs and Repair
Car Windshield Washer/Wiper Repairs
Noises and Oil/Fluid Leak Check and Repairs
Car Engine Oil Changes, Filter, and Lube
Car Factory Scheduled Maintenance
Auto, Car, and Truck Transmission New and Used Sales/Installation
Auto, Car, and Truck Engine Repair, New Used Sales and Installation
Automotive Wheel Bearing Re-Pack Replace
Car and truck C.V. Axle Repair and Replacement
Auto and Truck Universal Joint and Driveshaft Repairs
Car Power Steering Diagnosis and Repair
Automotive Engine Electrical Cooling Fan Replacement/Repairs
Cooling system Diagnostics and Repairs
Car Engine Water Pumps, Thermostats, Coolant Flushing
Auto, Car, and Truck Air Condition A/C Check and Repairs
Car Freon Gas Recharge
Automotive Radiator Testing and Replacement
Auto, Car and Truck Engine Hose and Belt Repair/Replace
Automotive Heater Core Testing and Replacements
Car and Truck Anti- Lock Brake System Diagnostics and Repairs
Car and Truck Evaporator Core Testing and Replacement