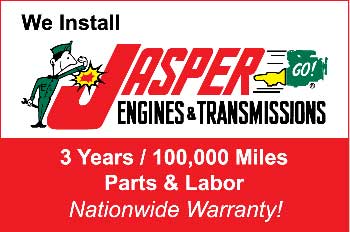 Engine Replacement Slidell, La. The Engine Shop Near You! We Do Engines!! Jasper Engines
Welcome To Pro Auto Engine Repair, Engine Replacement in Slidell, La. 70458. My name is Shawn Berger and I look forward to earning your business here at Pro Auto Engines.
Why to choose us for your Auto Engine Replacement? Well, we are the Car Engine Replacement Specialists in Louisiana, We Do Engines and We are the Best at it. Our team of highly skilled and experienced Mechanics remove and Install Car Engines with perfection, I mean every nut and bolt goes back in the same place, all of the wire harnesses routed back with precision, and the end result is pure perfection that makes Pro-Auto the Engine Installation and Engine Sales Experts.
So, no matter where you are we can have your vehicle towed in to Pro Auto Car Repair Slidell quickly and have an Engine Replaced in just 3 days or less and again, installed with perfection. Replacing Auto Engines for New Orleans, Engines in Slidell, Covington, Mandeville, Hammond, and all surrounding areas for over 25 Years!
New Engine Warranty?, Jasper Engines and Professional Auto Engines provides you with a 3 Year 100,000 Mile Nationwide Parts and Labor Warranty, Absolutely No Gimmicks, this covers your engine anywhere in the country parts and labor.
We also have Used Engines for sale and do Used Engine Replacements if budget is a factor. We will help you through the process by taking into account the age and condition of the Vehicle Engine we are Replacing the engine in. Our Used Car Engines come with a 6 Month Nationwide Warranty and are installed in 3 Days or Less with perfection.
If you are looking for engines for sale then you have found the right place. We also have New Auto Engines for sale and Used Engines for sale. Feel free to call me at Pro Auto Engines for a 5 minute quote 985-445-1200 we are located at 1684 Old Spanish Trail Slidell, La 70458.
Thanks so much for reading, Shawn Berger