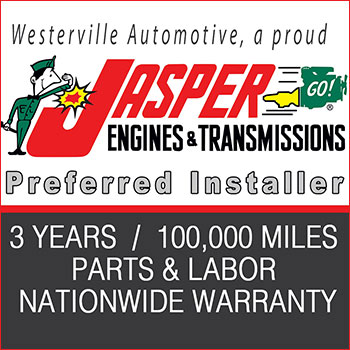 Our Transmission Repair Shop
Hi my name is Shawn Berger and thanks for checking our our discussion about car transmission replacement versus the old remedy of transmission repair or transmission rebuilding.
Lets talk about why we do not recommend rebuilding transmissions anymore. First off most of the newer and later model cars come with transmissions that are now computer controlled units and these parts are not serviced or repaired only replaced and most require programming. Then, once a transmission rebuild shop gets your unit out and disassembled then you are at the mercy of that repair shop to be honest when quoting you. Keep in mind the sky is the limit at that point, your transmission is out, it is in pieces, and your at the mercy of someone to then be honest in telling you whats wrong and how much it will cost.
Then after the question of honesty coming into play let's talk experience. These newer model transmissions are a lot more complicated and and have a lot more electronics in them, so again your at the mercy of one individual to call the shots and tell you what should be replaced.
Now, let's say you have the work done, then you may get a 6 month warranty, but if something happens you bring it back to the transmission repair shop your back to the trust factor again, are they going to tell you it's something else other than what they fixed? In my 25 years, very few would own a mistake or a defective part etc… You get it?!
So now, here we go, at My Transmission shop Pro-Auto Repair, Transmissions and Engines in Slidell, Louisiana I have a completely different philosophy to this transmission repair stuff. If the transmission has an external sensor or seal failure and we know that is failed then we will of course give an exact estimate and repair the failed parts and give you, our customer a 3 year 36,000 mile parts and labor nationwide warranty.
If there is internal transmission damage we will recommend one of the two following courses of repair: 1. A Re Manufactured Transmission installations with a 3 Year 100,000 mile Parts and Labor Nationwide Warranty. or 2. A Quality Low Mileage Used Transmission Assembly with a 6 Month Unlimited Mileage Parts and Labor Warranty as well.
With the above courses of repair I can tell you exactly how much you are going to spend, I can Guarantee that its going to work, I can give you a Nationwide Parts and Labor Warranty,and I can sleep at night!!
Feel free to call me anytime, my name is Shawn Berger and I can tow your vehicle in for transmission repairs New Orleans, Metairie, Kenner, Mandeville, Covington and Slidell La. Matter of fact we will tow you from anywhere! Thanks for reading.
Shawn 985-445-1200 www.professionalautoengines.com