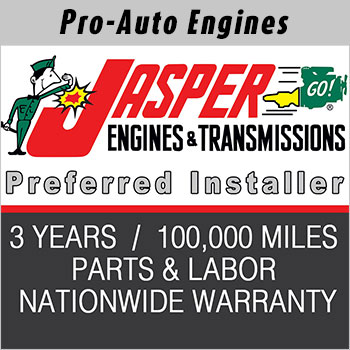 Slidell Auto Repair, Slidell Engine Repair Shop
Welcome to Slidell's Pro-Auto Repair and Engine Shop. We are a complete auto repair and service center that offers not just local car repair, but Engine and Transmission Repair, Sales, and Installations.
So, we have replaced Auto Engines and Transmissions for customers in areas such as New Orleans, Mandeville, Covington, Slidell, and Hammond Louisiana Areas. Our list goes on to all parts of Louisiana, but Engine Replacements from New Orleans, Metairie, and Kenner are very common and worth coming to see us, the total engine experts.
We do offer towing for our customers from anywhere, so if your in New Orleans and you need a rebuilt engine we will tow your car here to Pro-Auto Engines, Replace your old engine and have you back on the road in 3 days.
Popular engine swaps for us are the Chevrolet and GMC 2.4, 3.6, 5.3, 6.0, 6.2 Liter and LS Engines, the Dodge, Ram, and Chrysler 2.7, 3.5, 3.7, 4.7, 5.7 Hemi Engines, also the Jeep 3.6 and 3.8 Liter Jeep Engines, Last but not least Ford 4.6 and 5.4 Liter Engines. We sell and install NEW and USED engines that come with a Nationwide Parts and Labor Warranty. We install these engines with perfection.
So for Engines in New Orleans, Engines in Slidell, Covington, Mandeville or anywhere in Louisiana and Mississippi areas we will send a tow truck to get your vehicle and install a New Jasper Engine in 3 Days.
Call for a Fast Engine Installation Quote Today, Thanks for reading, Shawn Berger www.professionalautoengines.com